Most vegans will have heard at one time or another from their meat-eating friends a question like "but where do you get your protein from?". Little do they know there's a whole world out there of delicious vegan meals and moreish vegan snacks. 
Kenya talks us through some of her go-to Myvegan snacks.
We're here to give you a definitive list of our top six vegan snacks to sink your teeth into. Think chewy gooey cookies, crispy carb crusher bars and a whole lotta protein.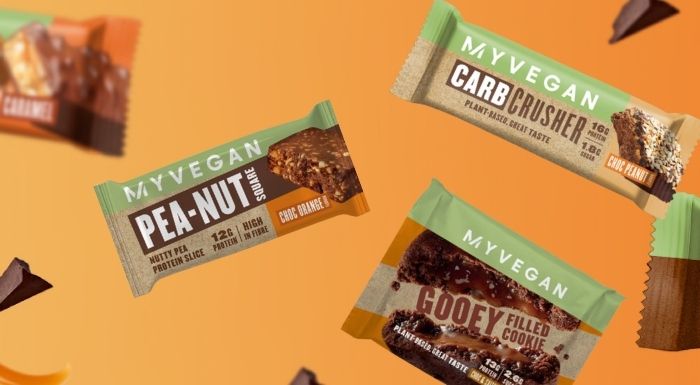 1. Vegan Choc Chew
The Vegan Choc Chew is a brand-new addition to the Myprotein family, and we couldn't be happier that it's arrived. 
Coming in 2 flavours, Caramel and Orange, the Choc Chew bar has a chewy, crunchy centre, enrobed in a layer of chocolate. High in fibre, low in sugar and with 7.5g of protein all for under 100 calories, the Choc Chew is the perfect afternoon pick-me-up without messing up your macros. 
Get yours quick!